Group Fitness

Group Fitness Classes
Getting started in a health club can be daunting and our popular group fitness classes are a great way to help build your confidence.

Exercise classes are a great way for you to stay motivated through accountability and social encouragement.

To reach and maintain a healthy weight, we should exercise most days of the week for minimum of 30 minutes, our classes make this easy! With a range of fun and motivating classes there will be a class to suit your individual health and fitness goals.

Group fitness classes are a fun way to exercise and give all members and non-members the opportunity to work out in a group atmosphere with like-minded individuals.
Fall in Love with Fitness
Accompanied by the hottest motivational music and cutting-edge exercise science to help you look and feel your best.

If you love being a part of a community our classes foster a great community environment that make you feel welcome, excited and keep you coming back for more.

Catering to a range of ages and capabilities, we have classes ranging from strength-based through to wellness training aimed at training your mind as well as the body.
Book your Group Fitness classes via Active World
Are you looking to book for your next Group Fitness classes via your membership app Active World? Watch our quick demo video or follow the steps below:
After downloading the Active World App and creating an account, login with your user details.
Select Buy / Book from your Home Page.
Select Book Session.
Select Group Fitness from the activity options and click Select.
Find your desired Group Fitness Class in listed options and click Book.
Select a member to book the class for.
Confirm your payment details, read the Terms and Conditions, and select Confirm Booking.
You will now be able to view your booked class in My Schedule, from where you can view class details or notify your absence. Now you're ready to get active with us!

If you have not downloaded the app or created your account yet, click Learn More for more information.
Watch our short video on how to make a booking for Group Fitness classes on Active World!

Download the app to login or sign up - use the code YARRA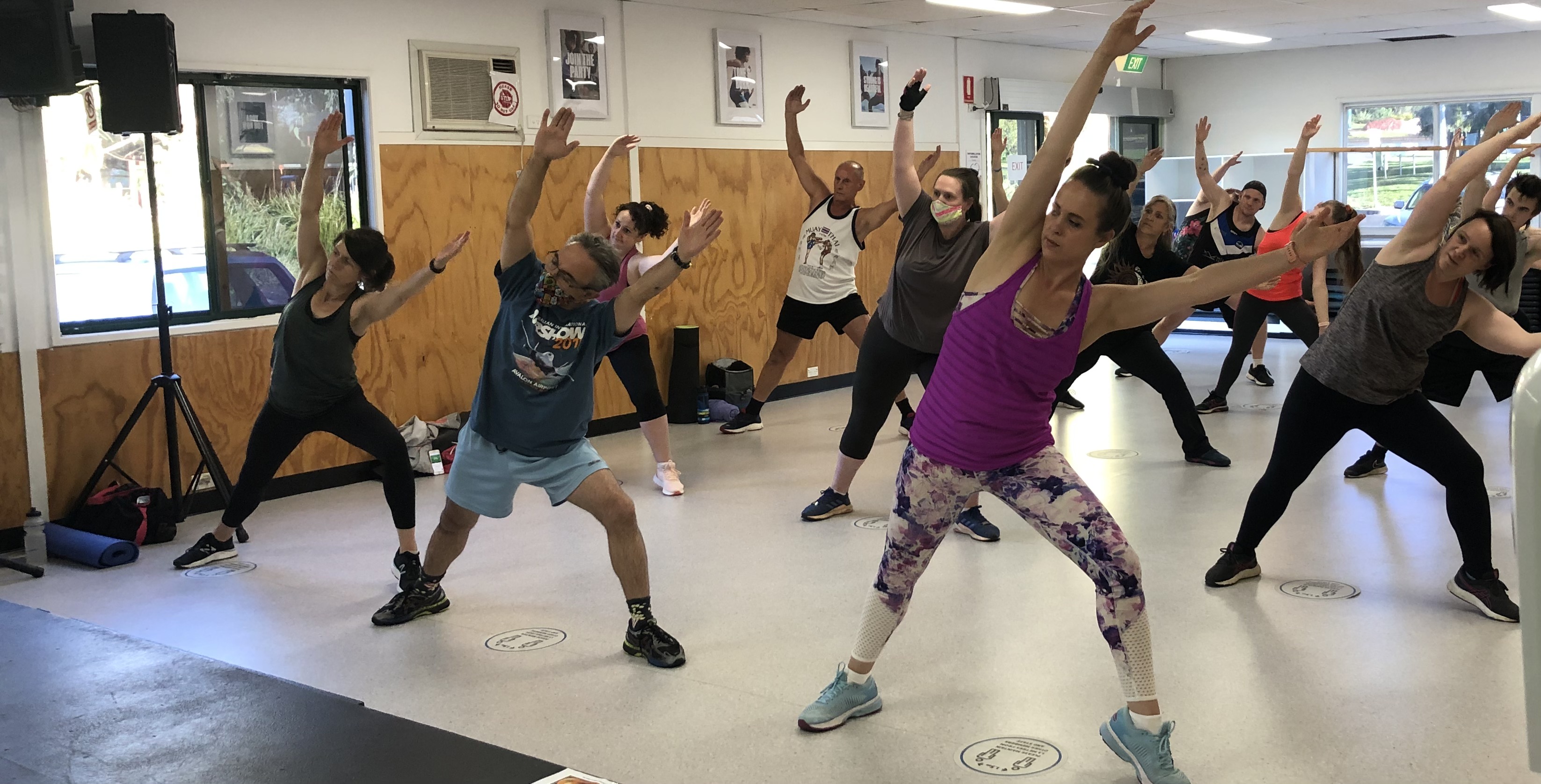 Join Our Group Classes
For more information on our group classes, please click below to visit our classes timetable.
Professional Group Fitness Instructors 
Our group fitness professionals provide quality instructing to motivate you to work out to the best of your ability. With a wealth of knowledge and experience our group fitness instructors are sure to inspire you to achieve your fitness goals.
A Variety of Group Workout Classes
In order to cater to a wide variety of members and non-members alike we offer a plethora of exercise classes. Including all different styles of training, ensuring there is something for everyone to enjoy.
Whether you are looking to attend our group fitness classes or wanting to supplement your gym program. We have classes ranging from strength-based through to wellness training aimed at training your mind as well as the body.