Fitness Facilities
Yarra Centre Gym
At the Yarra Centre Gym our aim is to help you look and feel great through regular exercise and a balanced, healthy lifestyle in our well equipped gym.
Get Results
Increase your energy and enjoy working out in our gym and let one of our friendly and highly qualified gym instructors give you the personal treatment the Yarra Centre gym is known for.

Working towards big goals?
Sit down with one of our gym instructors so we can make your goals our goals. Our focused approach to your fitness will help you to achieve the best possible results from your workouts.
At the Yarra Centre Gym we offer a range of services including:
Health consultations

BEGIN Program

Tailored exercise programs

Personal Training

Rehabilition programs

Program walk throughs

Regular Program Reviews
Teen Gym
Teen gym is specifically designed to introduce young adults to the gym environment.

Teens that attend Secondary School and are under 16 years of age (Once aged 16 a full membership is available) can now participate in activities such as resistance training and cardio activity within specific time periods (week nights from 3:30pm - 5:30pm).

During these times an instructor is always available on the floor to assist teens to exercise, emphasising correct technique and sensible, safe practises.
Teens are now able to take part in the BEGIN program which is included in a Teen Membership.

This will give them three appointments with a trainer, giving them instruction and technique allowing safe exercise practises.
The atmosphere is social and based on fun! Its a great way to meet people and have a good time while learning and developing healthy lifestyle patterns for life.

Gym activities are fully supervised and involve the participant undertaking their individual program in a group environment. Activities include treadmills, bikes, steppers, pin loaded machines and free weights.
Gym Features
Professionally qualified fitness instructors

Friendly Environment

Personal Training

Health Programs and Consultations

BEGIN Program

TECHNOGYM gym equipment including:

Wheelchair Accessible Cardio & Strength Machines

Cable Machines

Pin Loaded Strength Machines

Cardio Equipment

Recumbant Bikes

Free Weights Area

Olympic Bars

Squat Rack

Bench Press

Up to 50kg Dumbbells

Plate Loaded 45 degree Leg Press

Stretch Area

Memberships Available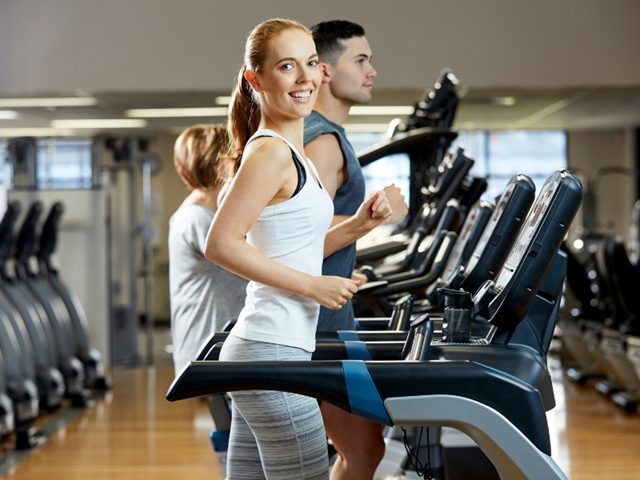 Personal Training
In each personal training session, you have the full attention of your personal trainer.